Living in this modern world, we are very well aware of an "Ad" or an "Advertisement." An advertisement, also known as an advert or an ad, is a form of marketing that promotes a product, brand, or service to a target audience to generate interest, engagement, and sales. Advertisements appear in various formats, ranging from text to interactive video, and have evolved to become an essential aspect of our daily lives.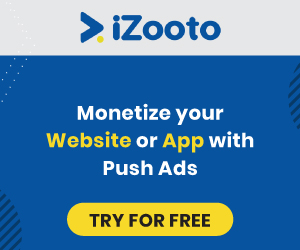 Now you might be curious as to why advertisements are so important. Advertisements are a surefire way to reach a target demographic. Advertisements can have an immediate influence on business by developing an interesting ad and investing enough to reach a large number of users. Among many other indicators, this influence could be evident in increased trade or increased brand recognition.
Now that you know what advertisements are, let us know more about "Ad Verification."
"Ad verification is a system deployed by the advertisers to see if their ads are being shown in the proper context, on the appropriate websites, in the correct part of a page, and to the correct people." Advertisers usually use ad verification to ensure that the designated properties of a provided ad match the terms stated in the ad campaign settings (e.g., site, geographical, or content parameters).
The advertiser or agency receives reports from the ad-verification vendors, which they can use to examine data regarding placement, performance, and other factors. The agency/advertiser will often have their login to the ad verification vendor, while some may be more fluidly connected, such as with a demand-side platform (DSP).
The whole objective of ad verification is to have a neutral third party who can independently verify the campaigns' delivery.
The purpose of verification is not to prevent fraudulent ads from appearing altogether—especially because the RTB auction has already taken place by the time the ad is displayed.
It can also assist ward off publishers with low viewability or high fraud traffic early in the campaign by blocklisting them in the DSP.
The Need for Ad Verification Vendors and Companies: for Publishers and SSPs
Ad Verification is a needed thing for vendors and companies, so let us look at how it benefits vendors and companies. It helps advertisers save money on advertising while also increasing the effectiveness of their efforts in ad placements.
The advertisers can then ensure that the adverts are presented per the publisher's agreement. Publishers are also urged to ensure transparency in how they get and depict site visitors through ad verification.
Several aspects might influence the performance of an advertisement and the image of the advertising brand. For example, users may link a brand with undesirable content if an ad is put next to it. They may even believe the brand endorses the material, so it might create a negative image.
As for publishers, they benefit from ad verification because it reduces the danger of running fraudulent ads on their sites and gives them more control over the ads that appear on their pages.
Ad ops used to be in charge of vetting ads before they were published, but as the number of network partners expanded, so did the amount of advertising, making it harder to monitor ad quality consistently.
Publishers can avoid displaying specific types of material on their website by using automated ad-verification technologies, such as:
Malicious ads (auto-redirects, phishing, drive-by downloads, and malware integrated into the pre-click or post-click)
Ads that are inappropriate
Advertisements for unlawful goods
Ads that aren't well targeted
Best Ad Verification Vendors and Companies: 2022
Here is a comprehensive list of some of the popular ad verification vendors and companies.
1. Double Verify: Best Ad Verification Vendor for Publishers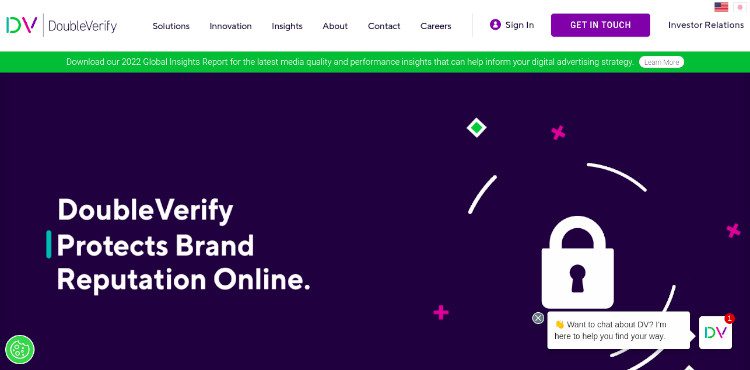 One of the best ad verification vendors around, Double Verify has a unique platform, branded 'DV Pinnacle,' ensuring visible, fraud-free, and brand-safe commercials. In addition, DoubleVerify promises to be the first unified service and performance platform in the industry.
These best ad verification tools can provide helpful information on delivered advertising, such as whether they are viewable, visible to humans, and in-geo.
Users can use DV Pinnacle to close direct agreements with premium brands by demonstrating that the inventory is viewable, gain human impressions, and are secure all at the same time. It also aids in the optimization of CMPs and the strengthening of relationships with the buy side.
Some of the main highlights/features of this ad verification software are Viewability, Brand Safety, In-Geo, and Campaign Management.
2. Integral Ad Science: Best Ad Verification Vendor for Premium Publishers and SSPs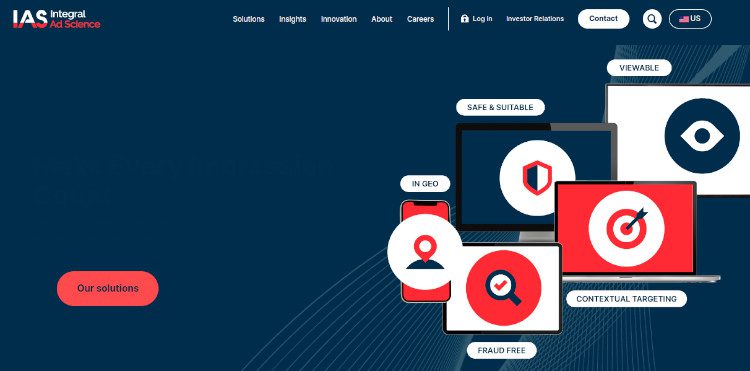 One of the oldest and most reputed ad verification vendors in the market, Integral Ad Science was founded way back in 2009.
This ad verification software is best known for addressing concerns like ad fraud, ad viewability, and brand risk. Its services are aimed at protecting the whole ad business from ad fraud, including publishers, advertisers, and agencies. AOL, Adobe, and Google's DoubleClick Ad Manager have already teamed with them to combat fraud. 
When you use IAS, you also get to try out a novel feature called 'True Advertising Quality,' which rates vendors and buyers on factors such as brand safety, ad fraud, content, structure, and view. IAS is also MRC-accredited for detecting SIVT (Sophisticated Invalid Traffic) for desktop and mobile online traffic.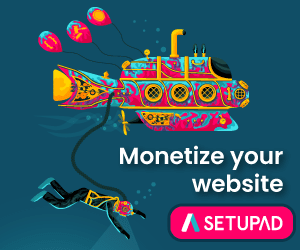 Some of the main highlights/features of Integral Ad Science are the real-time solution, less waste from impressions, and more straightforward implementation.
3. Forensiq: Best Ad Verification Company for Publishers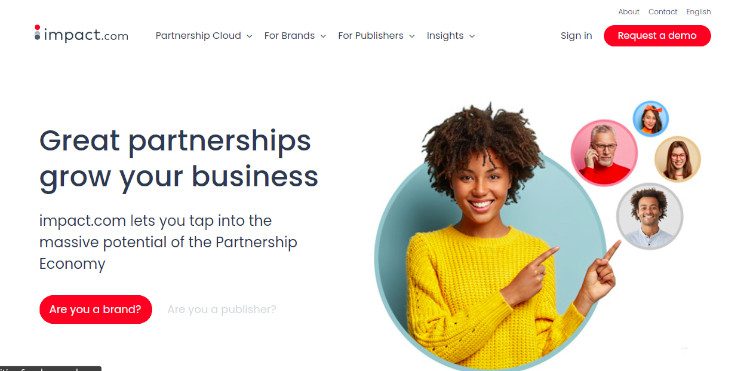 Forensiq is one of the best ad verification tools available for advertisers and publishers. It offers powerful fraud detection software that employs machine learning to detect device hijacking and botnet (invalid traffic) and the ability to do user behavior clustering analysis, which makes it unique compared to the other ad verification companies.
It works with both the sell and buys sides of the market. So, in addition to detecting and protecting fraud during the pre-bid and post-buy stages, Forensiq can also identify and prevent fraud during the pre-bid and post-buy stages.
Forensiq was acquired by Impact in 2016, but these work as separate entities with different features on offer to the users.
Some of the main highlights/features of Forensiq are to keep publishers secure from complex botnets and Full-Funnel Fraud Detection that detects both SIVT and GIVT.
4. comScore: Best Ad Verification Software for Publishers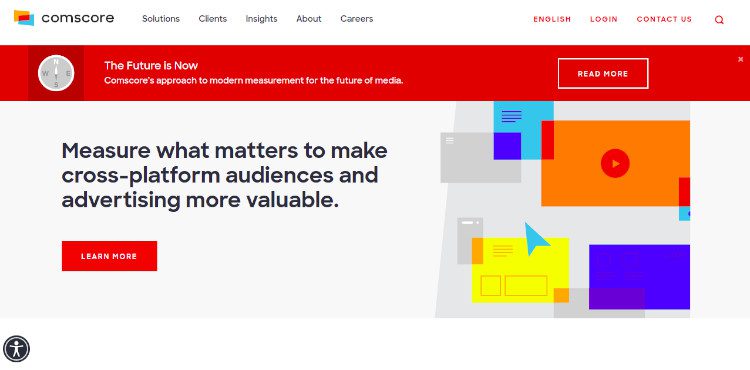 Comscore is one of those ad verification vendors which is a global leader in digital measurement and analytics and is renowned for offering consumer data across the web, mobile, and television that help clients get the most out of their digital investments.
They ensure that the best ad is delivered to the masses, particularly in the pharma and healthcare space.
According to Comscore, non-human traffic (NHT) now accounts for 36 percent of all ad traffic, up from only 6% in 2011. As the prevalence of deceptive advertising grows, so must the measures taken to combat it.
5. Pixalate: Best Ad Verification Tool for SSPs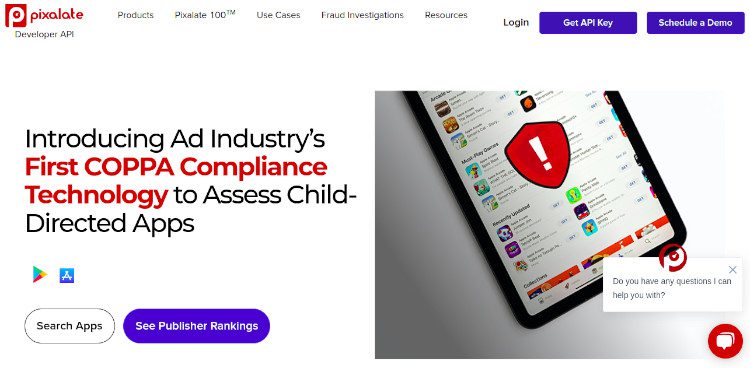 Pixalate is one of the best ad verification tools that help advertisers and publishers monitor over fifty million URLs and detect fifteen types of fraud, all in real time. Some of its well-known vendors include Centro, Adrool, and OpenX, amongst others.
It provides an API for real-time processing and detection of non-human traffic. A buyer can also redirect traffic away from blacklisted IP addresses and fake domains.
Their services are offered across display, app, and video platforms as a cross-channel fraud intelligence firm that works with publishers to avoid illegitimate traffic and improve ad inventory quality.
Its main highlights/features are Blacklist URLs, Real-Time API and Trust Index.
6. Cheq.ai: Best Ad Verification Vendor for Publishers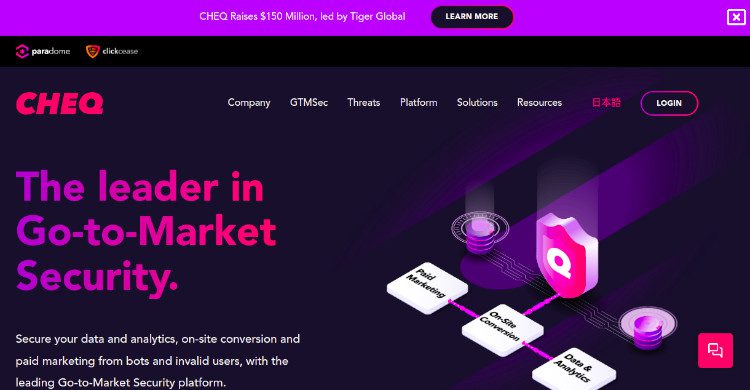 One of the most renowned ad verification companies around, Cheq.ai Cheq specializes in security software. With automated, cyber-tested artificial intelligence and natural language processing, the company delivers an autonomous brand safety platform to prevent negative brand association and fraudulent bot traffic with customers in Israel, Japan, and the United States.
Some of its main features/highlights are blocking Ad Fraud, the Upkeep of Brand Safety, and providing options for viewability for both the publishers and advertisers.
Roundup: The Bottom Line
To gain a good return on investment, advertisers should use ad fraud protection tools. As a result, publishers are compelled to provide high-quality, personal impressions. If you can provide them with quality impressions without the assistance of ad fraud detection firms, you're fine to go.
While choosing the best ad verification practices, you need to analyze and understand that these courses won't guarantee you outright success.
To get the best results, you can even club two or more to understand these ad verification guides. The key lies in understanding the differences between each and choosing the best one.
While this list is not exhaustive, other ad verification vendors available in 2021. We urge you to go through this list thoroughly, which will help you make a wise and informed decision while choosing the best ad verification tools.
We hope you found this blog helpful and gained some knowledge about what audience verification and ad verification are all about. Please let us know what you think about this blog in the comment section.
Our Recommended Tools for Publishers:
Looking to Increase your Ad Revenue:
Get in touch with me for a personalised consultation and increase your ad revenue across native, display, video (instream and outstream), in-app and other verticals. I also assist in customized DFP setup, header bidding, and content creation strategy. My skype id is:
ronniedey
. Feel free to connect!

I and my team research various ad networks and can help you increase your overall ad revenue; so you could rake in more greenbacks with the best monetization platforms. Tap into the power of the online publishing business with me. I am just a mail away, so reach out to me if you want to scale up your website revenue. mail: [email protected]