The adtech industry is seeing a rise in the number of push notification ad networks, majorly because of the easy tech and integration that can let you create a push notification platform where publishers have the option to monetize their subscriber-based with push ads. In-page push ads are something similar, but they are shown when the visitor is on the web page or the website. Thus, it does take an ad inventory space, unlike push notifications. This can be a very promising ad format in the future since we are seeing a sharp rise in mobile users globally. In this article, we are going to review Purpleads.io- an in-page push ad platform.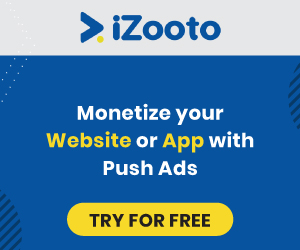 Benefits of In-Page Push Ads
In-Page Push ads come with a few benefits for publishers. We are listing a few:-
Higher CTRs: In-page push ads can offer higher CTRs due to better visibility. However, the CTRs hugely depend on the ad creatives and placements.
Mobile-Friendly: A mobile in-page push ad can be a great source of additional revenue for viral and news websites. The ad format is mobile-friendly and can be lucrative.
High Visibility: In-page ads guarantee higher visibility and viewable metrics, and hence if the CPM ads are served, the revenue can be higher. 
How to Get Started with Purpleads.io?
Getting started with Purpleads is quick, easy, and effortless. Here is a stepwise guide to getting started with Purpleads.io.
You need to signup with purpleads.io and install the meta tag for site verification. Once the tag is installed, Purpleads reviews the website and approve it in a matter of a few hours. 
In the meantime, you are supposed to update your ads.txt file to incorporate the Purpleads' ads.txt entries. 
Once your website is approved, you need to place the Purpleads code before the closing of the </body> body tag. 
Following this, you can adjust the location of the mobile and sticky desktop placements for better optimization. 
Once done, you can sit back, relax, and give them 2-weeks time to optimize your ad inventory. Usually, they source demand from Outbrain but have integrations with a number of other providers, and once these starts are approving your domain, you can see higher CPM rates.  
Purpleads.io Review: Dashboard Overview and Ad Formats
The Purpleads.io dashboard contains a list of active sites. Upon clicking any active sites, you will be taken to the site's dashboard, where you can see the ad revenue and clicks based on the available ad formats. You can have access to detailed reporting from here, and also you can tweak the settings of the ad placements from here. Purpelads offers responsive and floating placements for desktop and mobile traffic.
Responsive Banner: The responsive banner is activated on the desktop, depending on the space available on the site. It can be seen as sticky on the bottom and either of the sidebars or both. You can again toggle their placements from the settings.
Floating Banner: You can choose to show the floating banner on the top/bottom/left/right of your website to ensure other ads are not overlapping.

Purpleads.io Review: CPM Rates and CPC Rates
Here is the earnings report for Purpleads. This is for a regional language blog for Indian traffic. As you can see, the CTR is decent since the majority of the traffic is from mobile. However, the cost per click is meager. Almost 200 clicks, and the revenue is $3. So, the CPC is $0.0015, which is way less for any general content website. Even AdSense offers at least 10X of their CPC for Hindi blogs. Additionally, most of the ads are sourced from Outbrain, and the quality of the ads isn't captivating. So, we decided to remove their ad codes after the experiment.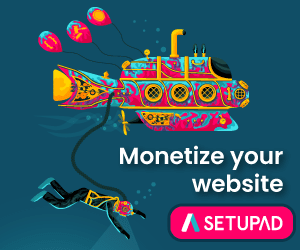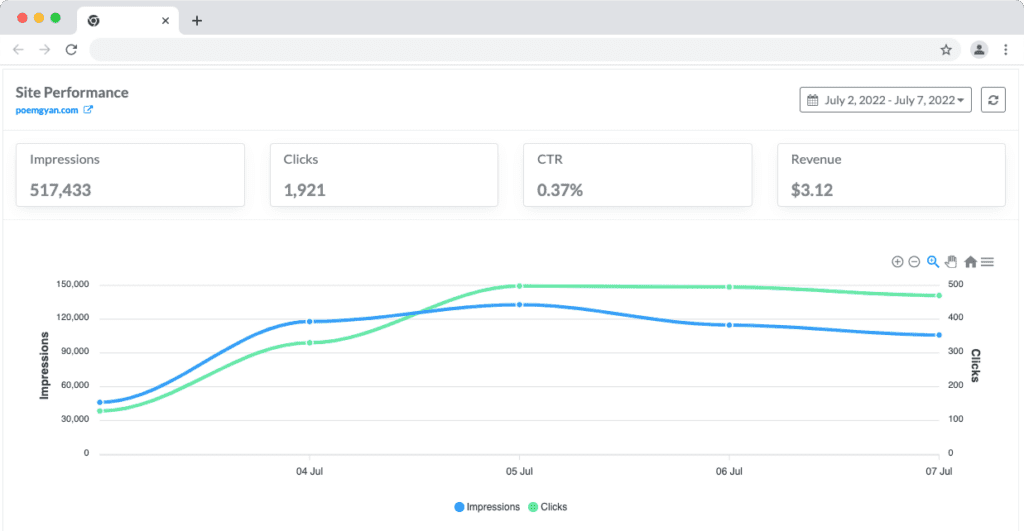 Purpleads.io Earnings Report and Payment Proof
Purpleads has a minimum threshold of USD 20, and they pay via PayPal on a NET 15 days basis. While the payment terms are pretty modest, I don't see the performance to be impressive. However, they do have more demand partners as per their ads.txt lines, and once you get approved by a couple of ad partners, you can see an overall increase in the CPMs. However, the optimization and the process usually take a couple of weeks, and if you are patient enough, you can see the results by yourself. I don't think I'll be reaching the minimum payout threshold, so I can't provide you with payment proof. However, Purpleads shared a Payment proof screenshot in one of the Reddit threads, which you can look at.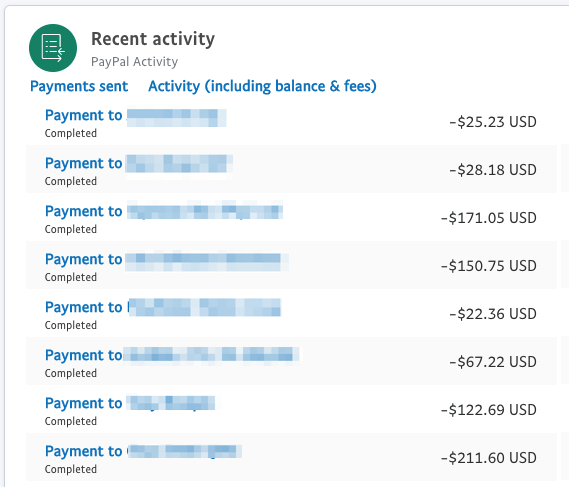 Purpleads.io Review: Features and Eligibility Criteria for Publishers
After you verify the ownership of the website by placing a meta tag, the Purpleads team reviews your website. There isn't a very strict approval policy, and your website would likely be approved if it is around family-safe content. You can opt-out of specific ad categories like politics, gambling, drug and pharma, tobacco, etc. Purpleads refreshes ad creatives, and thus you can see a good volume of ad impressions if your site has a high time engagement.
Roundup: The Bottom Line
We ran the experiment for around a week, so coming to a conclusion may not be a great justice. However, we can share certain observations with our publisher friends, and I believe they will be helpful in deciding if you should go ahead with signing up with Purpleads.
Firstly, the demands are sourced from Outbrain, Mgid, and similar native partners. Since these are push notifications, the CPCs are lower than the CPCs for the same creatives if served as native ads on widgets.
If you've Indian traffic, you really need to have a lot of traffic to see some earnings. My website had more than 10,000 pageviews a day, and it was struggling to make a dollar. So, if you've around 1000 page views, and that too from low CPC countries, rethink!
The ad quality isn't one of the best. Some of the images and gifs aren't family-friendly, so that it might have a little weird user experience.
Our Recommended Tools for Publishers:
Looking to Increase your Ad Revenue:
Get in touch with me for a personalised consultation and increase your ad revenue across native, display, video (instream and outstream), in-app and other verticals. I also assist in customized DFP setup, header bidding, and content creation strategy. My skype id is:
ronniedey
. Feel free to connect!

I and my team research various ad networks and can help you increase your overall ad revenue; so you could rake in more greenbacks with the best monetization platforms. Tap into the power of the online publishing business with me. I am just a mail away, so reach out to me if you want to scale up your website revenue. mail: [email protected]