There are a number of SSPs and advertising technology companies to look out for if you are an Australian publisher. Most local SSPs will have some direct demand that can compete with the open exchanges for better pricing for your advertising inventory. In this post, we will discuss some of the leading adtech firms and supply-side platforms in Australia that can accelerate your advertising revenue.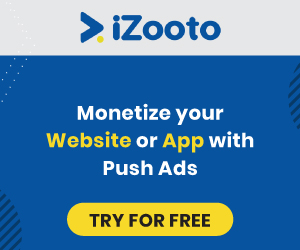 Table of Contents:: Summary
hide
7 Best Ad Networks in Australia for Publishers (2022 Update)
Here is our list of the best ad networks in Australia for publishers in 2022.
1. Publift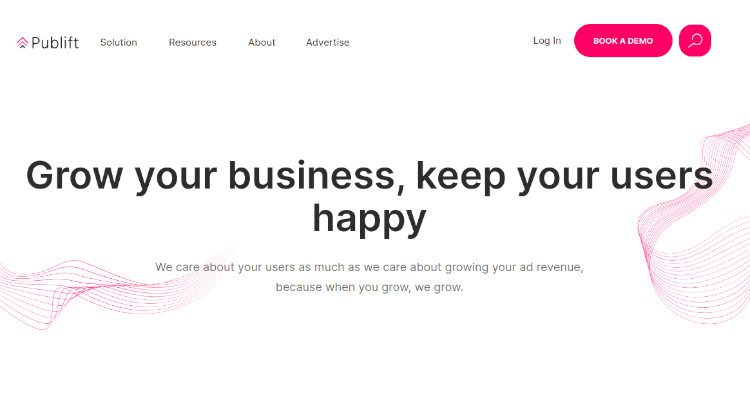 Header bidding, Private Marketplaces (PMPs), brand safety, automated reporting, and layout optimization for publishers are the areas of expertise of Publift, an Australian publisher monetization platform. They manage the entire ad stack for Australian publishers and strive to maximize profits for their customers. They control more than 4.5 billion impressions each month, and they have several publisher testimonies attesting to what a terrific business PubLift is.
Numerous top-notch websites, including Willyweather, Readers Digest, Weatherzone, Broadsheet, and countless others, are among those they collaborate with. You can see every publisher using the network if you check their sellers.json file. Former Google employees who saw that publishers in the AU/NZ regions were far behind in programmatic technology and required a partner to catch up and boost their revenue launched Publift, a Google Certified partner. Their Publisher Resources area, which contains in-depth articles about monetization subjects, is one of the best features of their site, in its opinion.
Features
Users at Publift may do away with many scripts, partners, reporting systems, and platforms thanks to the company's in-house, unique adtech solution. One simple plug-and-play solution that is easy to use contains all the functionality.
The most recent programmatic monetization technologies, like header bidding and Google Exchange Bidding (EBDA), will be available to you if you work with Publift. This will greatly enhance competition for each impression.
They take steps to make sure that only premium, brand-safe adverts appear in your ad units because they genuinely dislike bad-quality advertisements. Even better, they have a Chrome extension called Adwizard that enables publishers to disable any advertising you don't like in real time.
Private Marketplace deals have a large dollar value and are frequently very challenging for Australian publishers without adtech expertise to execute themselves. By taking care of the procedure for you and connecting their own unique PMP offers, Publift makes it simple.
2. Sovrn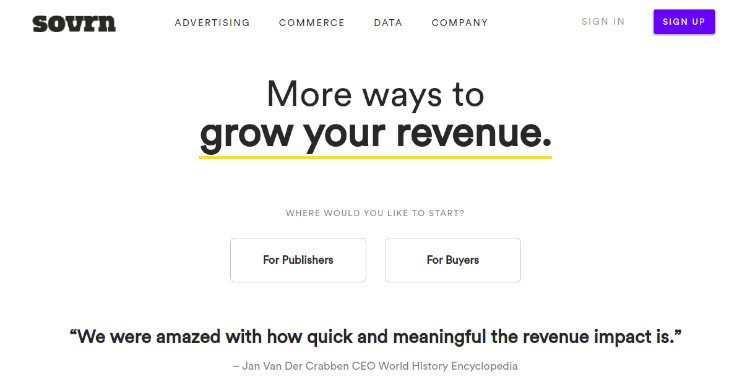 The Real-Time Buying (RTB) CPM network Sovrn enables you to serve advertisements for your Australian inventory. It functions similarly to an exchange where you first "announce" or make your current ad inventory available, allowing the advertisers to adjust their bids to obtain your ad inventories. Based on the ultimate fill rate and cost RPM that you receive, your actual revenues will be determined. By selecting a higher floor, you can "improve" your overall RPM, but your fill rate will start to fall as you raise the pricing floor. Sovrn serves as a reasonably good AdSense substitute, given that AdSense has recently made less money. You can also use them as your preferred bidders. 
Features
You need precise information about the merchants you are authorized to work with and the commission rates you can anticipate earning in order to develop your affiliate link successfully. You can quickly see and search your list of authorized merchants using its new merchant dashboard and get information on conversion rates, payout structures, and other things.
When used in conjunction with its new Commerce reporting capability, advanced UTM monitoring is even more beneficial. You can now view five new reports for in-depth information on link performance, dealer approvals, and other topics.
3. Setupad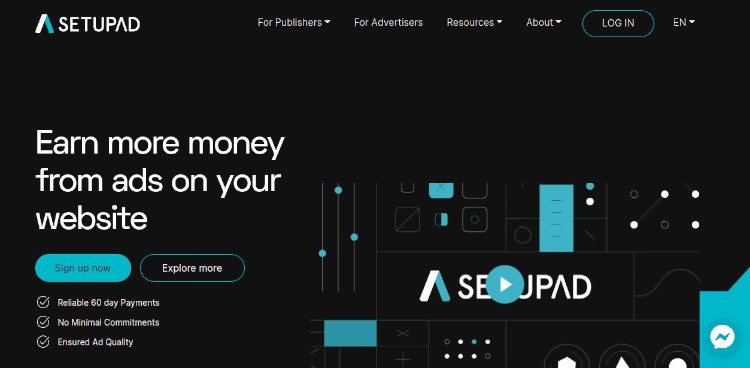 Setupad is a monetization tool that allows content producers in Australia to display programmatic advertising to boost their ad revenue. More than 15 supply-side networks, including Google, are connected to the publisher's ad inventory through Setupad using header bidding technology. Clients often observe a minimum of 30% more revenue when Setupad is deployed in accordance with recommendations as opposed to their pre-existing monetization method. Some users have even experienced up to 300% increases. Although the idea of header bidding is somewhat complex, Setupad simplifies the process stress-free and makes implementation incredibly simple—no source code change is needed.
Features
Header bidding enables Australian publishers to concurrently offer inventory (advertising space) to a number of ad exchanges before switching back to their own ad servers.
Setupad's solution gives you a variety of options when determining which advertising is appropriate for your website and is one of its primary selling points.
Advertising flexibility enables you to customize your adverts to match their requirements and tastes, which helps to encourage users to stay on your site longer.
Additionally, Setupad offers native advertising, which draws viewers in by displaying ads with a design that matches that of your website.
The setupad app is known for making a lot of money. The majority of users claim to have at least doubled their revenue since witnessing exceptionally pleasant results.
4. OKO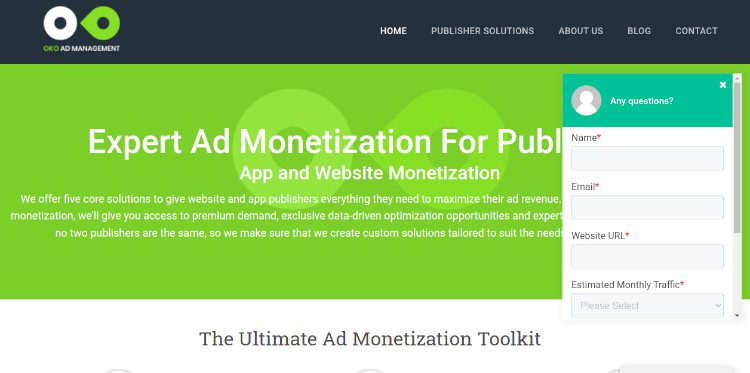 As you might have assumed from the company name, OKO ad management provides a service to assist publishers in managing their ad inventory and maximizing its effectiveness. Compared to Adsense or other ad networks, OKO will give you access to a wider pool of ad exchanges for Australian publishers. Also, Adsense is included in this pool. Due to the greater number of advertisers competing for your ad space, you will see a rise in your CPMs.
Features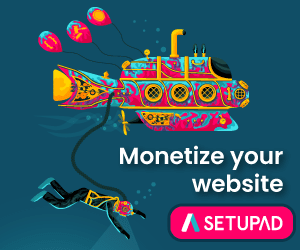 Its completely managed solution works for Australian publishers who wish to concentrate on producing excellent content. The helpful professionals will provide you with a complete technology stack connected to the top demand partners in the world, administer your entire ad arrangement, and keep an eye on it. As a result, there are fewer headaches and more profits generated with each impression.
Working with OKO gives you access to every significant exchange and SSP in addition to a tonne of fantastic smaller ones.
In order to get the most out of your inventory, it customizes the technical set-up for each publisher it works with. It does this by determining the ideal ratio of ad serving, auction, and supplementary goods.
You only need to add a few snippets to your website and make a few file changes to start serving advertisements with OKO ad management when they accept your application. This procedure becomes simple and may be finished in three simple steps thanks to Advanced Ads.
5. The Moneytizer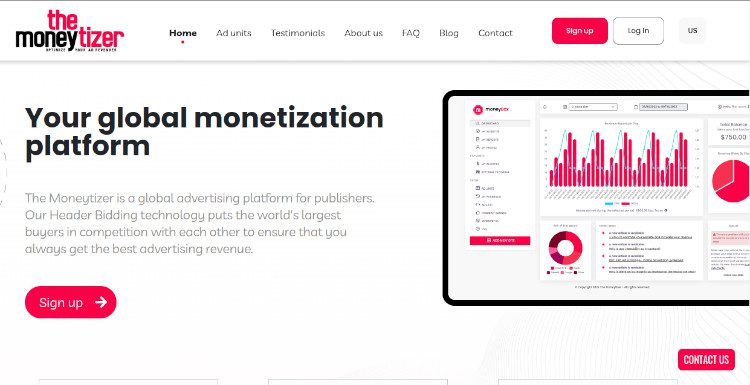 No matter the size of their webpage, The Moneytizer is a plug-and-play ad network that makes it simple for publishing companies to connect with advertisers. The platform is based on their in-house Header Bidding technology, which enables them to link numerous advertising partners with each webpage. This creates an auction among several SSPs so that many partners can compete to fill each ad unit and obtain the highest CPM for the ad space. It is one of the most comprehensive ad networks for publishers in Australia who are looking for a variety of ad formats.
Features
This platform forces all advertisers to fight with one another through a bidding process, allowing all Australian publishers to optimize their earnings.
Every 25 seconds, dynamic advertising units are refreshed. It's a great feature because seeing the same ad will have little effect on a user who spends more than one or two minutes on your website.
In contrast to many other ad network systems, it has a simple integration process. The registration process is straightforward to complete. Furthermore, it is easy to access their website.
These types of ads are not permitted on Moneytizer. Additionally, it guarantees that viewers only view the best adverts, thus boosting the user experience.
6. iZooto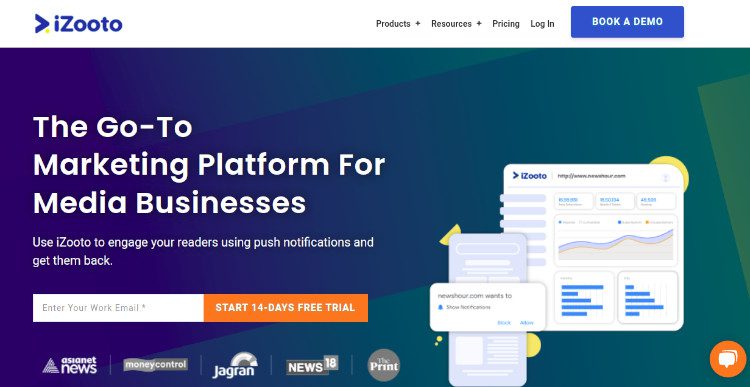 iZooto is a solution for owned audience marketing that uses push notifications as a channel to assist publishers in building, owning, and engaging their audience. With the help of iZooto, Australian publishers can control their audience and rely less on Google and Facebook. To encourage recurring visitors and increase the revenue from their current display advertising, publishers connect their audience with targeted and automated alerts. Australian publishers can also use notifications to push adverts to their audience and increase their income. iZooto provides high CPM rates for Australian news publishers
Features
It assists you in re-engaging website visitors using highly contextual website push notifications.
Through carefully chosen app push notifications, you can capture your consumers' full attention.
You may enhance Facebook reach and engagement by avoiding the Facebook algorithm.
With a customized notification inbox, it can improve how easily people can find content on your website.
It turns casual browsers into interested readers, increasing page views.
7. Rollerads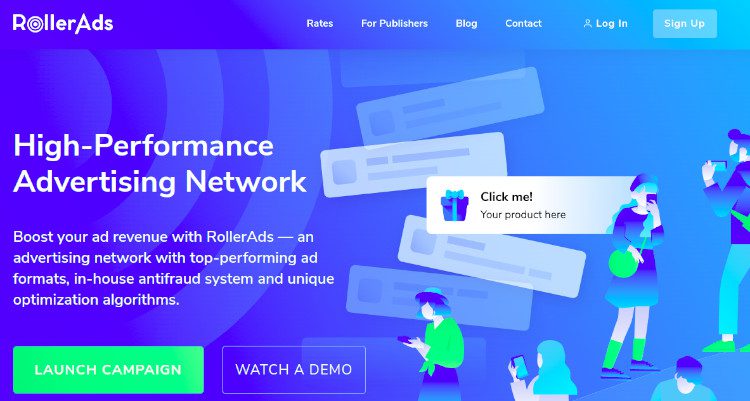 RollerAds is an ad network specializing in push notification advertisements to provide advertisers with the best affiliate marketing methods and direct publishers with high website revenue. It is a recently launched advertising network that focuses on push notifications, a high-performance ad style. Through its precisely focused programmatic strategy and cutting-edge technology, it has nonetheless made incredible growth in such a short period of time and has already established itself as a top choice for more than 10,000 publishers and thousands of advertisers.
Features
The latest trend in affiliate marketing, push notifications are of significant value to marketers in distributing their message and increasing sales. Roller Ads offers high-quality non-intrusive push notification ads for Australian publishers.
Roller Ads gives you a complete record and straightforward statistics through their user-friendly interface. It provides high CPM rates and on-time payments to all its Australian publishers.
8. UnderDog Media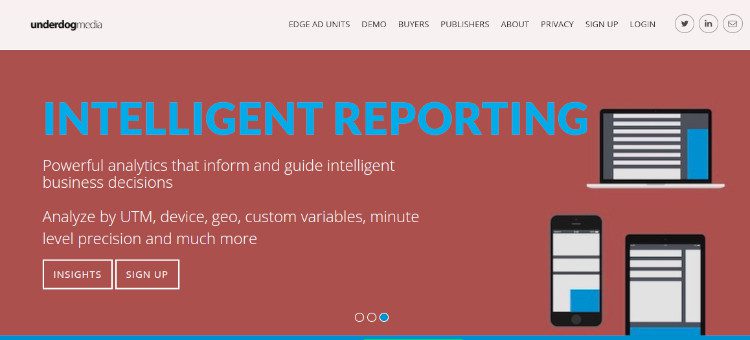 Underdog Media is a dynamic ad monetization network that prioritizes offering its publisher partners highly visible ad units. The EDGE unit, a hybrid slider that can offer both video and conventional display ads, is the flagship item for UDM. According to Underdog Media, their units are 100% visible, which appeals greatly to their programmatic advertising clients. This results in higher CPMs and fills rates when employing a media unit that isn't as popular. They have special technology that allows them to prevent their ads from running if they are blocking out another ad, so they respect all of your available advertising space.
Features
Underdog Media offers a selection of ad unit sizes that are compatible with all devices and website layouts.
You have the choice to enable and show particular sizes and formats by working with your account manager.
You can monitor daily revenue, device types, eCPM, and fill rate, and split out revenue by product and device in UDM's sophisticated reporting UI so you can see where your earnings are coming from.
Underdog Media is renowned in the market for consistently making payments on schedule. They always pay on time and pay NET25.
The Bottom Line
The ad networks listed above are an ideal match for your Australian traffic. Some minimum traffic requirement criteria exist for some of the networks above. We have tried most of these ad networks before listing them, and they seem to perform well for most of the niches for tier-one traffic. I recommend you test a few of these ad networks and increase your overall advertising revenue.
Our Recommended Tools for Publishers:
Looking to Increase your Ad Revenue:
Get in touch with me for a personalised consultation and increase your ad revenue across native, display, video (instream and outstream), in-app and other verticals. I also assist in customized DFP setup, header bidding, and content creation strategy. My skype id is:
ronniedey
. Feel free to connect!

I and my team research various ad networks and can help you increase your overall ad revenue; so you could rake in more greenbacks with the best monetization platforms. Tap into the power of the online publishing business with me. I am just a mail away, so reach out to me if you want to scale up your website revenue. mail: [email protected]